Yesterday was an awesome fun day, I did a Maternity Photoshoot with Kerry and Sean and it was such fun.  The most adorable 'parents-to-be' EVAH.  I dragged my nephew along, who seemed to enjoy it and took a few photos himself – we've been spending quite a bit of time together and I've been enjoying getting to know him and am quite taken with the young man he's becoming.
A sneak peak at two of my favourites from yesterdays shoot (these guys are so adorable, I wanted to hide them in my back pocket and bring them home with me … and he looks just like Robbie Williams!)
The mornings are getting real chilli here in Jozi, so I wore my skinny jeans, a lightweight striped knit top and my new Tomy's I bought last the weekend.  I threw on my blazer as it was nippy when I left the house, but by the time we got to noon, I took it off as it had warmed up and with all the moving around, I had started to glisten.  I had originally had on my Eiffel Tower pendant, but the chain was hooking the knit of the top, so I changed it for this floral purple necklace that bought a while back at Miladys.
After the shoot, we headed off to Fournos Bakery for lunch and indulged in delicious pasta and coffee for lunch – both tired but content.

Outfit Info Jeggings : Ackermans Striped Knit : Legit Jacket : Truworths Sneakers : Converse Necklace : Miladys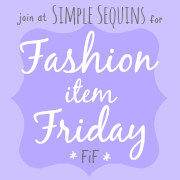 Views – 1123