Yesterday I was surfing style blogs instead of doing other things I should have been doing and found
this
blog and found myself crushing over Laura's style.  Refined, elegant and feminine.
This gorgeous look …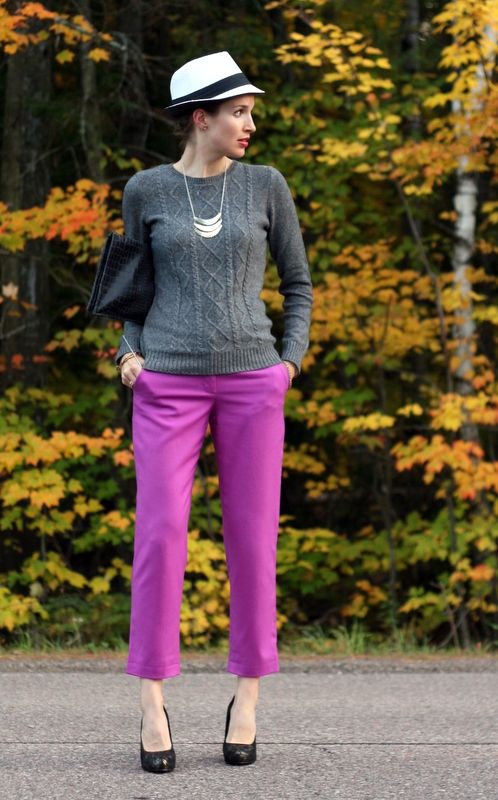 … inspired this look.
Preparation
I had originally thought of wearing my grey knit, which is identical, but then thought I'd go for the cream and keep the grey for another look of Laura's that inspired me.
When on earth is the posing every going to become natural?
 Our nights are getting longer.  It was decidedly chilly when we out to take these pictures at around 6pm and when we walked back inside both Schatz and I dashed off to put on another layer.
The accessories
The details

: Knit : Pick 'n Pay | Trousers : Legit | Shoes : Madison | Necklace : ? | Bracelets : Contempo
Views – 328