I found the article linked above really interesting. 
They list four body types described as follows :
the A-Frame (pear shape)
the V-Frame (inverted triangle)
the H-Frame (column, rectangle) and
the 8-Frame (hour glass)
They say there are six basic clothing personalities :
Classic
Dramatic
Romantic
Ingenue
Natural and
Gamin' (never heard of that up to today)
I do find at times with these types of articles, since I enjoy a bit of everything in clothing and accessorising don't quite have a descriptive word for me.  I'd personally define myself as eclectic, but people only seem to use that word in home decor.  Therefore, with their descriptions I'd describe myself as a mix between the Dramatic and Romantic, part of me longs to be Classic (but I'm just not that demure), but I have this wild child that keeps poking her head out.  I'd also say I'm more of an A-Frame with a little bit of 8-frame just for added complexity.
Dramatic : Marlene Dietrich
I have found that since I do visit a lot more style blogs that I'm a little confused about my own personal style.  As I like a bit of everything, I have found that I've been experimenting more, which I think is the main cause of my confusion, or more precisely indecision over my style.
Romantic : Sophia Loren
(oh, to have those facial features)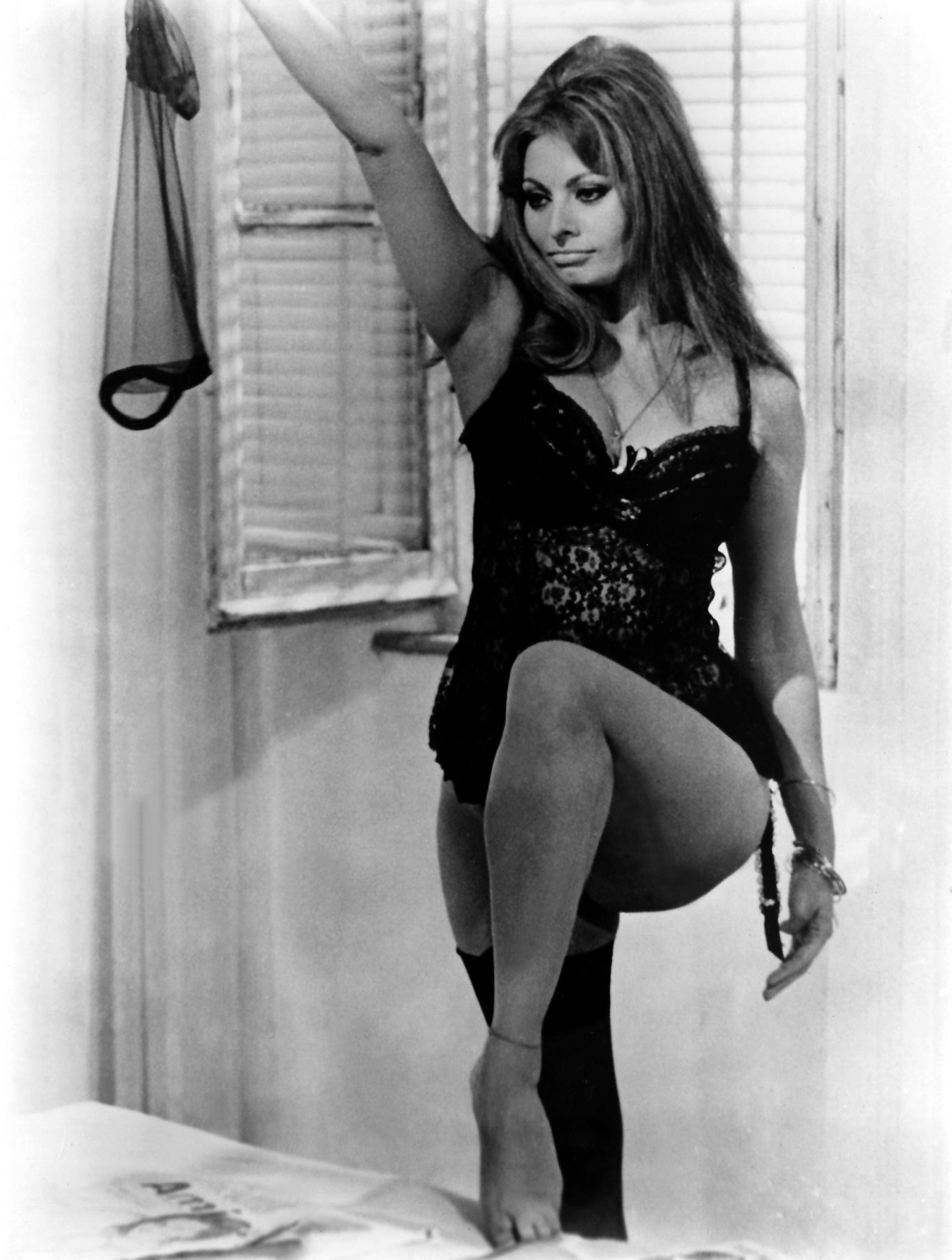 I do think I'll migrate back to my more 'classic' type looks with a dash of Drama and a sprinkling of Romance, it's not to say that I'm not going to keep trying out different looks, but .  I have always loved the never-boring pencil skirts, a little fitted with a dash of detail be it pleats or a little slit and a bit of lace to add some sexiness and drama to the overall look … I used to do the sexy secretary look when I was younger but have toned it down as I've aged a little and as there's few things I dislike more than an overdressed middle-aged lady, especially when it's obvious mutton dressed up as lamb.
So, as we venture off to find ourselves, I hope this is a little helpful in helping you define your clothing personality and setting you off in a good direction.
… 'til the next time … be Fabulous, be Sassy.
Views – 361